Liposuction Surgery in Delhi and Thigh Lift-Cosmetic Surgery in Delhi by best Cosmetic Surgeon in Delhi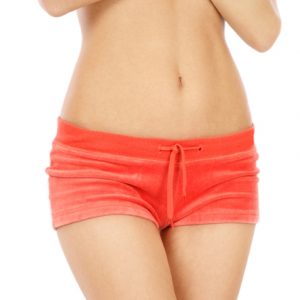 Many women who are visiting for Liposuction surgery in Delhi thigh and lift are bothered about the laxity and looseness of the upper thigh area. Laxity of the thigh may be due to loss of skin elasticity and fatty tissue over time. In others, this problem can develop after significant weight loss.
The thigh lift or thighplasty Cosmetic Procedures in Delhi is designed to remove excess skin and fat from the upper thigh and buttock area to get attractive looking upper legs. After the thighplasty procedure, a person regains confidence in her appearance and begins wearing clothing like shorts.
Liposuction surgery in Delhi and thigh lift is meant mainly for those who are middle-aged and having bulky thigh.
Thigh lift without liposuction surgery is mainly done after massive weight loss or bariatric surgery. Bariatric surgery help in reducing massive weight loss.
Lateral or outer Thigh Lift Cosmetic Procedure in Delhi –
Those who complain of the excess skin on the outer thigh area get benefit from this procedure. It removes the skin on the front and the sides of the leg. This procedure is usually combined with buttock lift or body lift. It helps you to get tight, nicely shaped smooth thigh.
Inner Thigh Lift (Medial Thigh Lift) Cosmetic Surgery in Delhi –
It is designed to remove the skin laxity at the upper area of the inner thigh resulting in improved shape and firmness to the inner thigh. Inner thigh lift also corrects the laxity of skin above the knee joint. It can be combined with liposuction of the thigh.
Consultation for thigh lift 
During the consultation, our doctor at South Delhi Cosmetic Clinic will do a comprehensive evaluation and listen to your concerns, expectation, and provide you the best options to achieve your goals.
He also asks for –
Your medical problem like diabetes, hypertension, bleeding tendency
Allergic to any medicine
Habits like smoking, alcoholism
How to Prepare for Thigh lift surgery-
Preoperatively you are advised to stop smoking at least three weeks prior to Cosmetic thigh lift Surgery in South Delhi Cosmetic Clinic,  and not to resume for at least four weeks post-operatively.
You are advised some blood investigation to know about your health status.
If someone is diabetic it is very important to have blood sugar within the normal range.
Any blood-thinning medications like Aspirin must be stopped one week before.
Is thigh lift surgery painful?
Surgery is performed under general or spinal anaesthesia so you will not have any pain during surgery. We also take care that you do not have post-surgical pain. You are given analgesics that reduce your discomfort and you feel comfortable.
Recovery After Thigh Lift Surgery
You can start walking from the next day onward of surgery. You are not advised for driving or any exercise for two weeks. You can resume mild exercise after six weeks. You may resume your day to day activities after one week.
You will have a dressing for 4-5 days. You will be given compressing dressing to reduce the swelling and make you more comfortable. You will not be able to take a bath for 4-5 days. Once the dressing is removed you will be advised to apply antibiotic ointment.
Side Effects or Risk of Thigh Lift:
Thighplasty or thigh lift is not associated with any major complication. Like any other surgery, It is associated with a common complication like swelling, bruises, infection, and scar or wound gaping.
Other specific side effects related with thigh lift are –
Numbness in thigh
Unfavourable and unwanted scar
Blood mixed fluid collection below the skin or coming out
The asymmetry between both thighs
Fat necrosis
blackening of skin near suture line.
Cost of thigh lift surgery in Delhi India-
The average cost of thigh lift surgery in Delhi and India is 100000 Indian rupees. This cost does not include operating room fee, anaesthesia fee and other charges. You may discuss this with your plastic surgeon
Liposuction surgery in Delhi and thigh lift could be a rewarding procedure.
If you are looking for tighter and more pleasing contour for your thighs by "Liposuction Surgery In Delhi and thigh lift" surgery at the most affordable Cosmetic Surgery price in Delhi we are confident that we have a solution for you. For further discussion, you can consult our Cosmetic Surgeon in Delhi at South Delhi Cosmetic clinic.