What is Rhinoplasty Cosmetic Procedures in Delhi?
Your nose being a prominent part of face, defines your facial feature. If nose is in proportion to face it gives aesthetically pleasing look to whole face.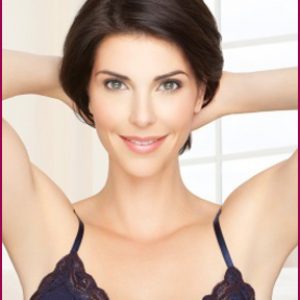 A Rhinoplasty surgery also known as Nose reshaping or Nose Surgery in Delhi .It can change the prominence, size and/or shape of your nose and produce an aesthetically appealing nose which is in proportionate to your facial features.
The nose keep growing until the age of 16, so Nose Surgery in South Delhi Cosmetic Clinic, is usually performed after this age. A Rhinoplasty Cosmetic Surgery in Delhi is a real art and requires a high level of skill from your Cosmetic Surgeon in Delhi. Even simple hump reduction or slight change the nose tip and the nostrils will significantly change not only the nose but complete mid face.
What are the different types of corrective nose shaping plastic surgeries?
Rhinoplasty – Addresses nasal bridge, nose tip and nostrils to increase or decrease the size and change the shape. It is a very common cosmetic procedure both in male and female.

Septorhinoplasty –As above, includes alteration to the internal septum (cartilaginous midline structure). It is performed to help if you have breathing difficulties and deviation of nose.

Rhinotip – Involve correction of nasal tip and nostril adjustment.
Best Rhinoplasty Surgeon in Delhi
During consultation our plastic surgeon at South Delhi Cosmetic Clinic, Delhi will examine and evaluate your nose and complete face. We discuss with you regarding your requirement, expectation and advise you which type of nose correction surgery you require to achieve the look you want.
Various cosmetic imperfections which can be addressed with Rhinoplasty are:
Wide/narrow nose

Projected or prominent nose

Depressed nose

Broad nasal tip

Post traumatic deviated nose

Crooked Nose.
How Nose Surgery is done for Perfect Nose Shape in South Delhi Cosmetic Clinic?
Rhinoplasty is performed by two techniques:-
Closed Rhinoplasty Surgery in Delhi for Perfect Nose Shape in Delhi
Only a small cut is made inside your nose to hide scar.

The nose cartilage and bone will be removed and/or reworked in order to modify nose profile.

Nose-tip job is difficult by this method
Open Rhinoplasty Surgery in Delhi for Perfect Nose Shape in Delhi
A small incision being made to the columella (bridge of tissue between your nostrils) just above your upper lip. It is not visible from front

Your surgeon may decide to use this procedure to allow better access to your nose.

By this method your plastic surgeon can modify all the structures.
What are the problems which can be corrected with Rhinoplasty surgery?
Many people are self-conscious about their abnormal nose shape because it attracts unwanted comments from friends and family. Even without this a lot of people simply just do not like their own nose. Sometime nose shape gets distorted after injury or roadside accident. Common and appropriate reasons for considering a rhinoplasty include:
A nose that is either too long or too short

A nose that is too wide

A nose with a dorsal bump (hump)

A nose that is crooked or flat

A nose with a blobby or boxy tip

Notrils that are too big or too visible from the front

A nose with a hooked tip
Depending upon the extent of work, it is carried out under local and general anaesthesia. Usually an overnight hospital stay is preferred but also done as day care procedure
Rhinoplasty is usually recommend at least 14 or 15 years of age , and possibly older for boys. This is because the nose may not be fully developed at a younger age. Assuming you are in good health, there is no upper age limit for having your nose reshaped. Rhinoplasty Surgery in Delhi, is sometimes performed in conjunction with a facelift or other Cosmetic procedures in South Delhi Cosmetic Clinic, to correct aging changes of the nose such as a drooping tip.
Complication or side effects of Nose Job
Post-operative complication associated with the Rhinoplasty or nose surgery are swelling, bruises, discoloration, nasal Discharge, and pain. Most of these complications are temporary and disappear within couple of days. Major complications are unsatisfactory results if not performed by best Rhinoplasty Surgeon in Delhi, who is qualified and experienced Cosmetic Surgeon expertise in nose surgery in Delhi.
Recovery after Nose Reshaping in Delhi
In post-operative period you will have pack in the nose and dressing will be applied over the nose. You may feel blockage of nose because of pack which will be removed after 48 hours. After Rhinoplasty Surgery in South Delhi Cosmetic Clinic, initially we allow soft diet and after 24 hours you can take normal diet. Initial pain you experience is not too much and can be very well controlled by pain killer or analgesics. You may experience bruising and swelling for 7-10days.You may or may not require off from your job for similar amount of time.
South Delhi Cosmetic Clinic is one of the best Nose Surgery Clinics in Delhi. We offer the best Rhinoplasty Cost in Delhi, which is very reasonable and cost effective .Our clients for Rhinoplasty are not only from India but also from abroad, are very pleased with the results.
For Perfect Nose Shape in Delhi at affordable cost of Rhinoplasty in Delhi, the most reliable clinic is South Delhi Cosmetic Clinic, which is equipped with best state of the art facilities and adept Cosmetic Surgeon in Delhi– Dr. Surendra Chawla. Book an appointment now! Contact us at 8860906117.